Proposal "dash-refill" (Closed)Back
| | |
| --- | --- |
| Title: | Dash Refill |
| Owner: | DashUpTeam |
| One-time payment: | 130 DASH (9279 USD) |
| Completed payments: | no payments occurred yet (1 month remaining) |
| Payment start/end: | 2019-11-21 / 2019-12-14 (added on 2019-11-21) |
| Final voting deadline: | in passed |
| Votes: | 199 Yes / 140 No / 16 Abstain |
| External information: | app.dashnexus.org/proposals/dash-refill/overview |
Proposal description
Dash Refill by DashUp
FAQ
This is a FAQ compiled from the comments of DashCentral, DashNexus, the #thunderdome channel of Dash Talk Discord and direct communication with community members. It will be updated as new questions come up that need answers. We will also be in the afterparty following today's podcast, so please stop by if want additional clarification on questions you might have.
1.) Dash Refill / Mobile Topup is a for profit business and should talk to the DIF.
Dash Refill is open source code designed to accelerate Dash usage, build refill volume and is able to be merged in the Core Wallet. There is no profit generated yet in the growth phase, please read how the DIF chooses investments and how it can own the backend rails that power the refills below.
This is crypto, this is special. Stay with us on this one:
Mobile Topup offers the Dash DAO their refill rails for free at wholesale prices and returns all revenue share back to the users in form of DashBack and affiliate referral rewards. Quote from the General Manager of Mobile Topup:
We don't need profit on this, happy just to have the volume and grow crypto.
~Bryan Blair, Founder and CEO MobileTopup.com
We talked to a DIF supervisor (@essra) and discussed the investment option. The DIF is interested in investing in profit generating businesses, so they asked us to first generate volume and a profit and then return for an investment.
Mobile Topup offered to continue supporting Dash Refill at wholesale prices until the affiliate growth is exhausted and profits start to be generated, or for a minimum of 2 years. At either point (growth exhaustion or Dec 2021), the Dash DAO through the Dash Refill open source App will have accumulated enough refill volume to be in a strong position to negotiate which provider to choose and to take its volume there. Mobile Topup offered to then spin out an api resell service that the DIF can invest in, so the Dash DAO can have equity in its own refill rail and enjoy the profit it generates.
The scope of the proposal for Dec 2019 is to write the open source Android App that will use the preferred pricing, non-profit generating Mobile Topup refill rails to deliver refills to Dash users and generate volume to create a path for DIF investment.
2.) Mobile Topup requires the user to sign up for an account?
The partnership with Dash Refill will not use the Mobile Topup website or require an account. Dash Refill will use the backend refill rails that power Mobile Topup directly. With one touch, the user sends Dash to Mobile Topup and receives the refill credit instantly, #NoAccountRequired
3.) Mobile Topup doesn't support Venezuela because it is not listed on there website?
Mobile Topup has access to a network of refill api providers with multiple options to support Venezuela and will add additional options as a result of the partnership with Dash Refill.
4.) Is Dash Refill another Wallet? What is the advantage here?
Dash Refill is not a wallet and does not hold Dash. It is a way of connecting the Dash user to spend the Dash in their existing wallet to directly purchase consumer services, initially mobile topups. This solve the "last mile problem" of remittances. The remittance receiver will not have to pay the conversion commission to first convert Dash into local Fiat but can spend Dash directly. In fact, the remittance sender (often more technically savvy) can purchase the consumer services directly on behalf of the remittance receiver. Mobile refills are a clear first choice as they are a basic human necessity to access any online services including Facebook, WhatsApp and staying in touch with your family. Additional consumer services can be added, like Bill Pay, vouchers, public transit cards etc. This is a first iteration of an open source project, every community member can contribute and add additional services to connect Dash users with the services they need.
The scope of this proposal is to write Dash Refill as a standalone open source app that will use the users already installed wallet to settle the payment. It will be available to be merged into the existing Dash Core Wallet.
Overview
Dash Refill
- This is the first feature of a Dash experience app built by the DashUp team. The experience app enables instant mobile top ups and works seamlessly with the
Android Dash Wallet
. Additional features to provide easy to access financial tools will be added such as
Dash Savings
and other seamless integrations.
Users (Latam, SE Asia)
Most people don't own a personal computer, they hold a small amount of Dash, and use smartphones to access goods and services.

The ability to refill top ups instantly from the phone saves Dash users time and money.

Travelling workers send minutes back home frequently, often don't have access to credit cards, and are impacted by high exchange rate fees.

Opportunity
- Top ups are the most sold good online with billions of pre-paid phones worldwide, making it a basic necessity to access the internet, social media, and etc.
Integration Partner
-
Mobile Topup
has been generating a profit in the refill business for nearly a decade. Thanks to the great work of Dash Embassy Thailand, Mobile Topup accepts Dash as a payment method. Working with Dash allows Mobile Topup to avoid passing the 5% credit card fees to the customer and offer preferred pricing to Dash Refill. Once funded, Dashameter will be travelling to Thailand to work directly with the Mobile Topup team to integrate Dash Refill with their services.
Advisors
What your vote gets
- The first month funding is technology focused and covers the open source development and release of a standalone Android app with a clean user experience and seamless integration with the Android Dash Wallet to confirm transactions. The app will be written modularly and follow the design guidelines of Dash Core Group in order to make a future Dash Refill merge into the Dash Wallet seamless. DashUp is open to feedback from DCG towards merging the code. Future proposals will be explored for affiliate marketing initiatives, and an iOS version of Dash Refill.
DashUp
, comprised of
Adam
and Dashameter, is looking to provide Dash users with easy access to financial tools by building open source apps for the Dash platform. Dash Refill is one component of DashUp's larger vision.
Funding and Roadmap


Funding
130 DASH
Timeline
The first month is for an open source standalone Dash Refill app that works seamlessly with the Android Dash Wallet. The app will be compatible with the Dash Core Group's wallet and available to merge into their Wallet.
Present (130 DASH)

Items (See design mock up above)

Open source Android Dash Refill app that auto detects the user's mobile provider given permission.

Create instant top up button with the users favorite preset values.

Seamlessly requests payment confirmation from the Android Dash Wallet.
Usage of Funds
Two full-time software engineers, 125 DASH (Due to the current bear market we're requesting 40% the industry avg. in our geographical market for software engineers.)
Dash Value
If DASH appreciates, additional funds will be applied to supporting the project. If DASH depreciates, an additional proposal will be made to cover the value difference.
Future
Features
Referral bonuses to invite your friends and family

iOS version

Direct integration inside of Android Dash Wallet

Provide usage history.

Easy UX to top up friends and family

Potential to expand Dash Refill services to offer more instant access products.

Business Model
In addition to the masternode proposal, Dash Refill will earn a referral percentage of the mobile top up value.

Referral funds will be used for a promotional period giving 100% of the referral funds directly back to the customer in the form of DashBack.

Implementation
Dash Refill will be developed transparently and open sourced.
Growth

Dash Refill will work with existing Dash communities such as Dash News, Dash Brasil, Dash Thailand, and etc. to gain organic traction. DashUp has been collaborating with each throughout the pre-proposal process.

Working with MobileTopup.com as our integration partner, DashUp will leverage the extensive network of providers to offer their best rates to the user. With volumes to start we have seen markups for certain Latam countries at 5% (ranging much higher/lower as well). With a discount of 8% on certain providers we have room to navigate on the margin. DashUp is in discussions with providers directly, Bitrefill, Reloadly, Claro, Movistar, and more. These numbers are subject to provider availability and exchange rate fluctuations.

DashUp will use the higher profit margins from more favorably priced providers to fund promotional discounts and referral rewards as well as taking advantage of the better pricing at future scale.

Future proposals will include a referral feature for users to earn discounts inviting new users to join the Dash Refill platform.

Future proposals may include a budget to collaborate with an affiliate marketing team.

Android User Flow (See design mock up above)
DashUp will launch Dash Refill first on Android (native Kotlin) to validate the concept, as this is where the majority of Dash users are. Future proposals can be expected to rollout an iOS version coded in Swift for platform feature parity.

User opens standalone Refill app and the app populates existing user's phone number and mobile service provider info, given user's permission.

User selects amount to top up.

Payment request is sent to Dash Wallet app via deeplinks, this opens the Sending Payment view of the Wallet as an overlay of the Dash Refill app, where the user confirms the payment request. Dash Wallet sends Dash to third party provider.

After payment request is confirmed, the Send Payment overlay closes and the user stays in the Dash Refill app. Note: no Dash is stored within the Dash Refill app.

Payment is sent to MobileTopUp.com.

MobileTopUp.com receives the payment and the top up is sent to the user's account based on their phone number.

User receives a success confirmation from the Dash Refill app.

Backend Services
Dash Refill will integrate with MobileTopUp.com to connect with a range of mobile providers and make the requests for the mobile data top ups using Dash.

Using the dash: and dashwallet: deep links we will use the existing Dash Wallet to complete the order and discuss additional wallet APIs with Dash Core Group to expand the wallet capabilities for developers

Feedback
DashUp will continue to listen to ongoing feedback post funding to ensure we're crafting the best possible solution.
Users - Hold feedback and test sessions in different regions (Latam, Asia, US, etc...)

Masternodes, DashWatch - Communicate progress and latest developments

DashUp Vision
Adam
and dashameter are passionate in advancing technology that makes financial freedom accessible to everyone.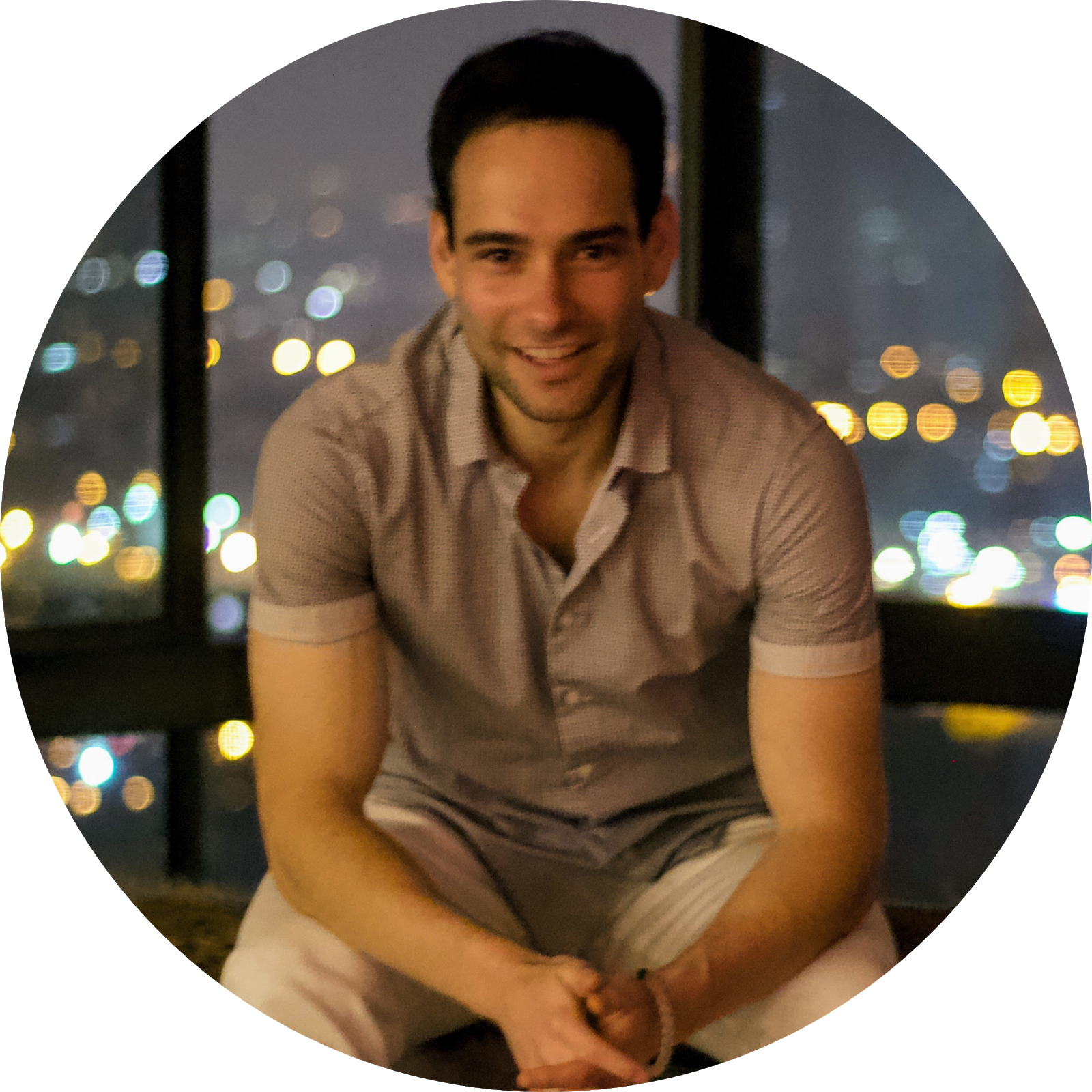 Adam
- Prior to working on
Coinverse
for the last year, the first crypto news app for audiocasts, Adam was part of the Android team at eBay and worked on Mobile Ad Partnerships at Google. Outside of tech, Adam enjoys tasting coffee from around the world, exploring health and wellness, and traveling.

Dashameter
- Crypto and Android developer experienced in Bitcoin, Dash and an array of backend technologies.
Show full description ...
Discussion: Should we fund this proposal?
Submit comment